HSR Solicitors is a well-established practice in the heart of the East End of London.
Serving both the local community and also big named clients and corporations, HSR Solicitors has established itself as one of the leading local solicitors working in the areas of crime and conveyancing/property. When you speak to one of our solicitors, you will be provided with case-specific tailored advice and an action plan will be agreed with you so that you know how your case will progress.
The aim of the practice is at all times to provide a friendly, efficient and highly professional service to all clients. Our success is based on our dedicated team of solicitors and support staff who provide service above and beyond the call of duty.
At HSR Solicitors we are able to provide help and support in many languages.
The languages we currently support are Bengali, Hindi, Punjabi, Urdu, Yoruba.
Please feel free to visit our office at Victoria House, 526 Commercial Road, London E1 0HY to make an appointment.
Free Police Station visits 24 hours a day. Legal aid is available for most criminal matters.
At HSR Solicitors we are committed to putting you and your needs first.
HSR Solicitors work hard to obtain the best results possible for those we represent by influencing and challenging decisions from the first stage of a police station enquiry through to any subsequent trial and sentence
We deal with all criminal cases, specialising in the most serious criminal cases and are members of the Very High-Cost Cases (VHCC) panel which recognises our skill and expertise in serious criminal defence cases. Membership of the panel means that our criminal defence solicitors are able to undertake serious crime legal aid cases. We deal with clients nationwide who are searching for representation by solicitors with a high level of expertise and professionalism.
We offer 24-hour assistance in this area. We have solicitors on the Duty Solicitor Schemes (both with the Court and 24-hour police station services).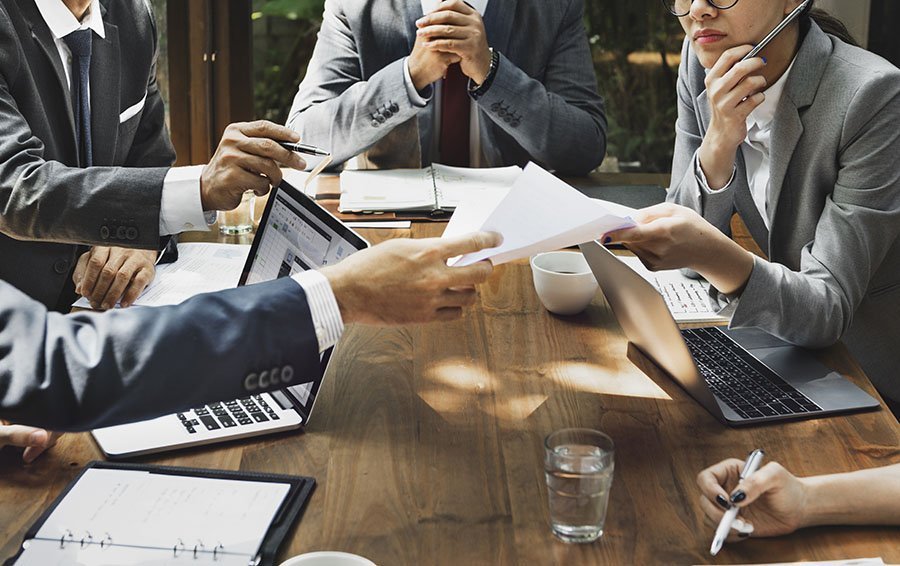 "I've been instructed by Harry's firm and I've appeared as prosecution counsel in two cases where Harry represented one of the defendants and I can say that they always provide a professional highly competent service. I wouldn't hesitate to recommend Harry and HSR to anyone looking for criminal solicitors."
"Having worked with Harry and HSR over a long period of time, I am always impressed by the diligence and care provided on all matters. The professional advice is always provided in a clear manner and has often led to better commercial results due to his great negotiation skills."
"Harry Rana is an innovative outside the box thought leader. His approach to the law is a client centric manner. His sense of social justice goes beyond sentiments and he actualizes it through his extra curricular pro bono work. I would highly recommend potential clients to use Harry Rana's services."
"I have known Harry for over twelve years and worked with him in the legal industry on many cases. He has always provided a professional service to both professional and lay clients. Harry is someone I can strongly recommend."
"Harry impressed me greatly when organising events on behalf of the Society of Asian Lawyers. Always in control, a smooth operator who builds effective relationships which deliver."
"Harry is one of the best people I have had the pleasure of working with and in all the years I have use his expertise to help me with my business it has been a pleasure to work with."
"I have dealt with Harry in relation to my business and am happy to recommend him to anyone who has need of his services. I have found him to be efficient, courteous and able to achieve results."
"Harry is a brilliant lawyer. Sharp, sees the complete picture and always provides a great service to his clients."
"Mr Rana is a highly skilled and competent lawyer who I would recommend in a heart beat"
"I have worked with Harry on a number of heavy criminal cases such as fraud and murder. He is very committed but also realistic and practical. He has sound judgement and does not interfere once a Strategy has been agreed upon."
"Great Results, Personable, Good Value"
"Harry is a hard-working and energetic solicitor who excels in preparing cases for trial, and in providing robust and professional advice."
"As a busy barrister you always appreciate it when your instructing solicitor knows his case, knows the client and understands all the subtle advantages and disadvantages of litigation decisions. All the more so when you are briefed on a late return for a distant case involving a complicated fraud matter – as I was. Harry saved the day. I recall he worked very hard on that difficult case; certainly his industry was beyond the call of duty and most effective – I have no hesitation recommending him."
"I worked with Harry as my solicitor in many individual cases. He is excellent. Always on the end of the phone when you needed him. The work he and his team produced was second to none, and I would recommend him to any individual or organisation".
"I have worked together with Harry for a number of years. Harry is unfailing in his commitment to his clients and their cases. Harry always delivers in achieving the best possible outcomes often in the most difficult of circumstances."
"Harry's vision and "can do" attitude, assisted me greatly when acting for me in quite a complex legal matter.
His straight forward approach distinguishes him from the other "run of the mill" lawyers, making it easy for a client to consider the legal position in addition to the commercial realities of the modern business environment."
"Harry provided me with an outstanding service and was very knowledgeable – would definitely recommend him to anyone."
"Harry Rana is a highly regarded, effective and charismatic lawyer. He knows how to relate to people to gain the best results time and time again."
"Harry is a genuine professional and one of the most reliable people I have ever worked with.
If you need legal advice reach out to Harry, nothing phases him and more importantly he likes to win!"
"Harry and I have worked on a number of serious criminal cases together, ranging from complex frauds to murder. Harry is a fearless solicitor who fights hard for his clients, however tough the battle. He is a master tactician who utilises his knowledge of law and procedure to great advantage, and whose negotiating skills are legendary. If you are in trouble, this is the lawyer you want on your side."